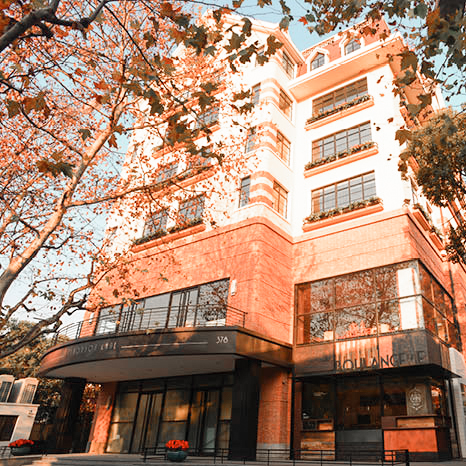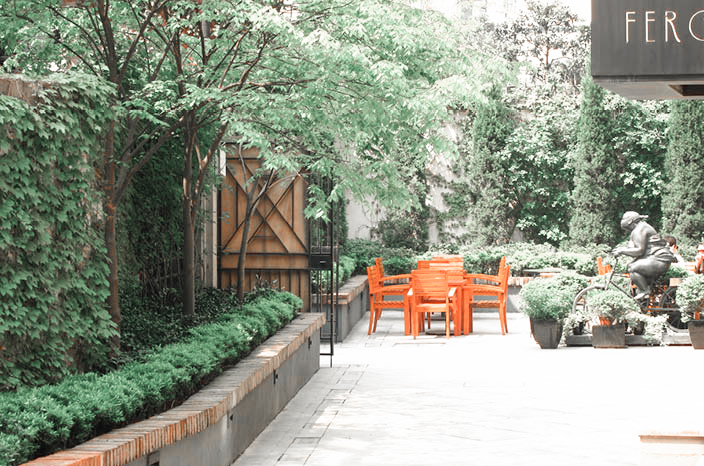 Ferguson Lane ANKEN Urban Regeneration
376 Ferguson Lane (Phase I – 2,700 sqm) is a boutique urban regeneration project located in the heart of a historic Shanghai neighborhood. Renovated predominantly for retail, F&B and office use, the site is comprised of 5 individual buildings of various size and character. The project is Art Deco inspired but contemporary in style.
378 Ferguson Lane (Phase 2 – 4,000 sqm) involved the expansion of the already successful project to include the adjacent Fangdi Hotel. Maintaining the neighbourhood scale and public connections was one of the primary concerns in the amalgamation of the two sites.
ANKEN provided Design and Construction Supervision as a development consultant to Cornes World Company Ltd.
Distinctive Features
Vibrant mix of Retail, F&B and Commercial Uses
Courtyard, terrace and rooftop spaces for alfresco dining
City and courtyard views from all buildings
Large existing trees
Old world charm with contemporary elements
Centrally located historical neighbourhood
ADDRESS
376-378 Wukang Rd, Xu Hui District, Shanghai
上海市徐汇区武康路376-378号